So you want to learn?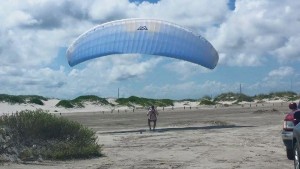 Getting training is the first step in this journey of flight.  Although there is no legal requirements for licensing in the United States, if you are considering this sport, your first decision should be how and where you are going to get trained.  There are several instructors available, and picking the right one is important.  Each instructor will be able to make recommendations on gear that can save you time, money, and frustration.  They will also make sure that you are well equipped to make the necessary decisions as to when and where you are going to fly.  No one in the sport enjoys hearing news of a fellow pilot being injured or worse, and unfortunately that is a possible reality.  We all want to do what we can to make sure that there will always be a next flight.  So give us a call or send us an email and let's start talking about what options are available.  Click  here: (purchase training)  if you would like to purchase training now,  if you have questions please submit them below.
In June of 2017 we joined the USPPA which is the largest regulatory body for the sport in the United States.  This gives us access to even more training materials, experience and guidance.  We are dedicated to providing great service and more than that we focus on keeping people safe and able to return to the air over and over again.